Here's mine. I downloaded the "RAD Studio 2010 Architect – 30 day trial" (well, they don't offer the Professional version because then people would notice the limitations and perhaps not buy it – this way they buy it, Embarcadero gets the money and the buyer finds out about the limitations afterwards) and saved it under D:\BDS2010. It's one big ZIP file with the SHA1 hashwith the file name radstudio_2010_3615_win_esd.zip, which I unpacked directly into that folder. Next thing was to try and start the install_RADStudio.exe that was now in the folder. Well, this is what I got to see (in original order):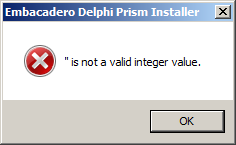 … so I dismissed the error and got presented with this: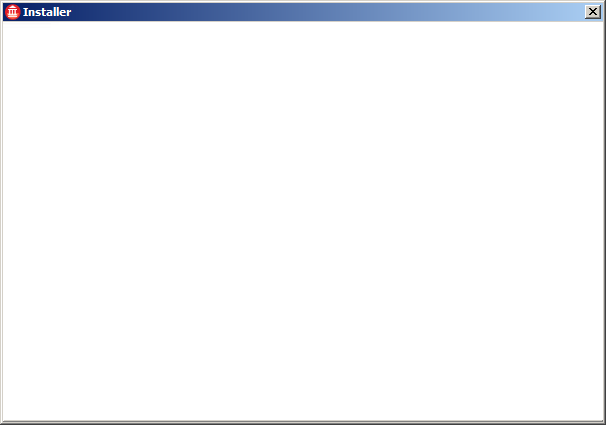 … which, when clicked, would present me: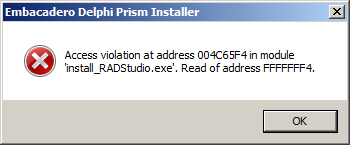 Not a very good first impression, and the first one after considering to resume Delphi development to some extent. Well, it was a short trial/evaluation period for me at least.
// Oliver
PS: Here are the SHA1 hashes for the files I got from the download:
956982538b52a0ffa51a736967f5f07b16884029
install_RADStudio.exe
3d83813f7fcfb27028982abf8384f810eaba0a03
radstudio_2010_3615_win_esd.zip